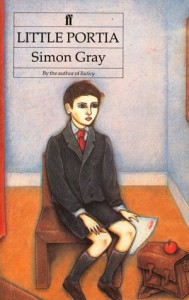 Arrgghhhhhhhhhhh!! Finally our hero has sex for the first time and...
It's a complete fucking cockup.
Or rather, even worse, it isn't. Quite the opposite if the truth be told. Truth? 'It's a novel' I say to Manny this morning. 'Ha. That's what they all say.'
I am truly shocked by the fact that not one review of this exists, not even a precis of the book or a picture of the cover on goodreads.
But grist to my mill, of course. The utterly pathetic you-all-should-be hanging-your-heads-in-shame-that-you-only-read-the-fashionable and that the period of 20-40 years before the present is always despised for NO GOOD REASON. Not even a bad reason.
More to come when I finish.